Partners
In Slovenia, Croatia and/or Serbia, Videotop represents several leading publishers of computer and console video games. Since the year of 2009 we have been actively focusing our resources on partners who are famous for making top tier AAA titles, such as Activision Blizzard, Konami and many more.
About Activison Blizzard, Inc.:
Activision Blizzard, Inc. is the American parent corporation for Activision, Blizzard Entertainment and Sierra Entertainment, headquartered in Santa Monica, California, United States. In 2014, Activision Blizzard was the fifth largest gaming company by revenue.
Activision are known for the Call of Duty series, Skylanders series, Spyro the Dragon series, Tony Hawk's Pro Skater series and Guitar Hero series. Games, developed or published under Blizzard Entertainment's watch are a part of Warcraft series, StarCraft series, Diablo series, Heroes of the Storm and Overwatch.
About Konami Corporation, Inc.:
Konami Corporation is a Japanese developer and publisher of numerous toys, trading cards, anime, tokusatsu, slot machines, arcade cabinets and video games. It also operates health and physical fitness clubs in Japan. Konami is currently headquartered in Tokyo. In the United States Konami manages its video game business from offices in El Segundo, California and its casino gaming business from offices in Paradise, Nevada. Its Australian gaming operations are located in Sydney, Australia.
Konami is famous for popular video game series such as Castlevania, Contra, Dance Dance Revolution, Gradius, Frogger, Suikoden, Ganbare Goemon, Metal Gear, Mirmo, Pro Evolution Soccer, Silent Hill and Yu-Gi-Oh!. The 2012 purchase and absorption of Hudson Soft resulted in the addition of several other popular franchises, including Adventure Island, Bonk, Bloody Roar, Bomberman, Far East of Eden and Star Soldier. Konami is the fifth-largest game company in the world by revenue.
About Disney Interactive Studios, Inc.:
Disney Interactive Studios, Inc. (initially Walt Disney Computer Software, later Disney Interactive and Buena Vista Games, Inc.) is an American video game company. It self-publishes and distributes multi-platform video games and interactive entertainment worldwide. Disney Interactive Studios is a subsidiary of Disney Interactive; thus a part of the The Walt Disney Company media conglomerate.
Most of the games released by Disney Interactive Studios are typically tie-in products to existing character franchises. They are known for Epic Mickey, Kingdom Hearts, Spectrobes, Split/Second, Disney Infinity and Star Wars: Battlefront.
About Pqube:
PQube is a publisher, distributor and service provider for the interactive entertainment industry with a global reach from its UK offices in Letchworth, Bristol and Doncaster. PQube is a licensed publisher on Sony, Microsoft and Nintendo platforms and publishes and distributes videogames, mobile games, digital download games, consoles and accessories in Europe, the Middle East and Australia.
PQube has established a track record of success and together with its key partners handles several major franchises in the UK and European markets including: BlazBlue, Guilty Gear, History™: Legends of War, Arcana Heart, SBK, Crash Time, WRC World Rally Championship, MotoGP, Persona 4 Arena, Harvest Moon, Senran Kagura, MXGP and console ranges from SEGA and Atari.
About Codemasters Software Company Limited (also CodeMasters):
Codemasters Software Company Limited, or Codemasters Birmingham or CodeMasters (earlier known as Code Masters) is a British video game developer and publisher founded by David Darling and his brother Richard in 1986. Headquartered in Southam, Warwickshire, Codemasters is one of the oldest surviving British game studios, and in 2005 was named the top independent games developer by Develop magazine.
Their most notable products are Dizzy, Micro Machines, Brian Lara Cricket, TOCA/Grid, Colin McRae Rally/Dirt, LMA Manager, Operation Flashpoint, Overlord and F1 Series.
About Alawar:
Alawar is a Russian video game developer, publisher and distributor, founded in 1999. The company specializes in the development and distribution of computer games for a mass audience (users of personal computers, mobile devices, gaming consoles, etc.).
Initially, Alawar had specialized in publishing casual games, but the company is now focused on developing and publishing free-to-play games. As of today, the company has published more than 300 of its own gaming brands. Among the projects are Farm Frenzy, The Treasures of Montezuma and others.
Games from Alawar can be downloaded from such online stores as App Store, Google Play, PlayStation Network and others. Alawar has its own network of online gaming sites. Besides, company partners with online distributors of casual games and provides turnkey solutions for owners of websites willing to create their own gaming sections.
About Focus Home Interactive:
Focus Home Interactive is a French publisher based in Paris, France. Known for the quality, diversity and originality of its catalogue, Focus has published and distributed original titles that have become benchmark titles worldwide, available both in store and for download across the world. Focus publishes games on all major platforms, consoles and PC. Founded in 1996,
Focus has published and distributed original titles such as Blood Bowl, Sherlock Holmes, TrackMania, Runaway and sports games like Cycling Manager and Virtual Skipper.
About Koch Media:
Koch Media has been publishing video games under the label of Deep Silver since 2002. With branches in Europe and North America, as well as distribution partners all over the world, Deep Silver aims to market games worldwide. Deep Silver develops and distributes interactive games for all notable consoles, for the PC, for the iPad/iPhone, and for Microsoft's and Sony's online platforms XBLA and PSN.
Deep Silver has published more than 200 games on various platforms, as well as creating a number of new brands. Among others, the games successfully published by Deep Silver include own brands like open world extravaganza Saints Row IV, open world First-Person-Shooter Homefront: The Revolution, zombie slasher/action RPG Dead Island, the mobile strategy hit Galaxy on Fire, the role-playing game series Risen 3, and the action RPG Sacred 3. The label has also published titles such as the post-apocalyptic first-person-shooter Metro:Last Light, the enhanced classic RPG Wasteland 2 or the erotic puzzler Catherine.
About Square Enix:
Square Enix Holdings Co., Ltd. is a Japanese video game developer, publisher, and distribution company that is best known for its role-playing video game franchises, which include the Final Fantasy series, the Dragon Quest series, and the Kingdom Hearts action RPG series. Its headquarters are located in the Shinjuku Eastside Square Building in Shinjuku, Tokyo.
The company also owns Taito Corporation, best known for arcade games such as Space Invaders and Bubble Bobble, and former game publisher Eidos Interactive, which has been absorbed into Square Enix Europe. Square Enix now publishes all of Eidos's IPs and runs Eidos's development studios. Eidos was most well known for publishing the Tomb Raider, Hitman, Deus Ex, Legacy of Kain, and Thief series of games.
TellTales Games
BigBen Interactive


Excalibur Publishing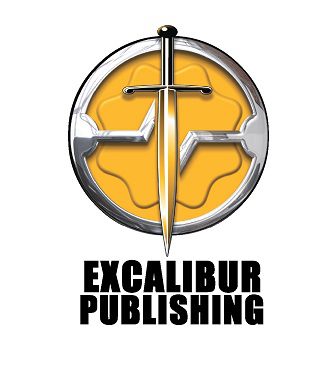 SoldOut

Turtle Beach

KontrolFreek